Get your Fourth on in Langley!
By Grace Swanson
With its beautiful beachside setting, Langley offers the perfect Fourth of July weekend getaway! Lighting off fireworks in Langley is restricted to July 4th, but there are still plenty of ways you can celebrate Independence Day. Here is an itinerary to help you get your Fourth on!
FRIDAY
Start your day off right with a cup of jo and a tasty pastry from the South Whidbey Commons, a nonprofit organization that provides workplace training to middle and high school students. Choose an interesting book from their shelves and spend a peaceful morning turning pages and sipping coffee.
Check out Langley's diverse and quaint shops. Along with being a market and deli, the Star Store offers a wide selection of fashion, toys, and homewares. Their American flag Toms will help you celebrate the Fourth of July weekend in style and comfort. Pick up some potato salad or sandwiches for a picnic in Second Street Park.
edit. masters the art of selecting products that are simple yet unique. They carry an assortment of modern, handcrafted goods that are perfect as gifts or mementos. Their Portland-made beanies come in red, white, and blue and can help you keep warm during chilly Whidbey nights.
Feel like you've stepped foot into Central Asia without ever leaving the U.S.A at Music for the Eyes. Admire their seemingly endless collection of jewelry and rugs from around the world. There are plenty of hidden gems throughout the store, literally.
If you are looking for some 4th of July bling, then Sassy Siren can hook you up! Rock out in American flag sunglasses or red and blue bandanas. They also have new Whidbey Island sweatshirts and t-shirts in varying colors.
Load up on local produce, flowers, and gifts at the Second Street Market. Bake a mouth-watering Fourth of July pie with fresh berries from the market. The aromatic floral bouquets make for beautiful centerpieces. Listen to some live tunes while you shop.
All of this shopping will probably work up an appetite! Enjoy delicious food with a view at Portico, a Latin bistro and cantina.

Next, watch a movie at the Clyde. The theatre was built in 1937 and has been a hangout for locals since.
SATURDAY
Useless Bay Coffee Company does breakfast right! Omelettes, eggs, breakfast burritos, and pancakes are just some of the tasty options on the menu. UBCC makes a mean cup of coffee. Their coffee beans are brewed onsite, which fills the Langley air with fragrant coffee scents.
Take a ride on the Langley Main Street Shuttle and see the town through a local's perspective. Our drivers can drive you around to any place in city limits and recommend places to dine and shop.
Grab a slice at Village Pizzeria! This place definitely knows what they're doing when it comes to pizza. Order a slice the size of your face or a pie for the whole table. (Local Tip: Order your pizza to go and eat it at the beach.)
Feel the sea breeze rush through your hair as you glide across the water in a kayak. Whidbey Island Kayaking offers daily tours during the summer. Catch glimpses of friendly seals, majestic eagles, and beautiful scenery.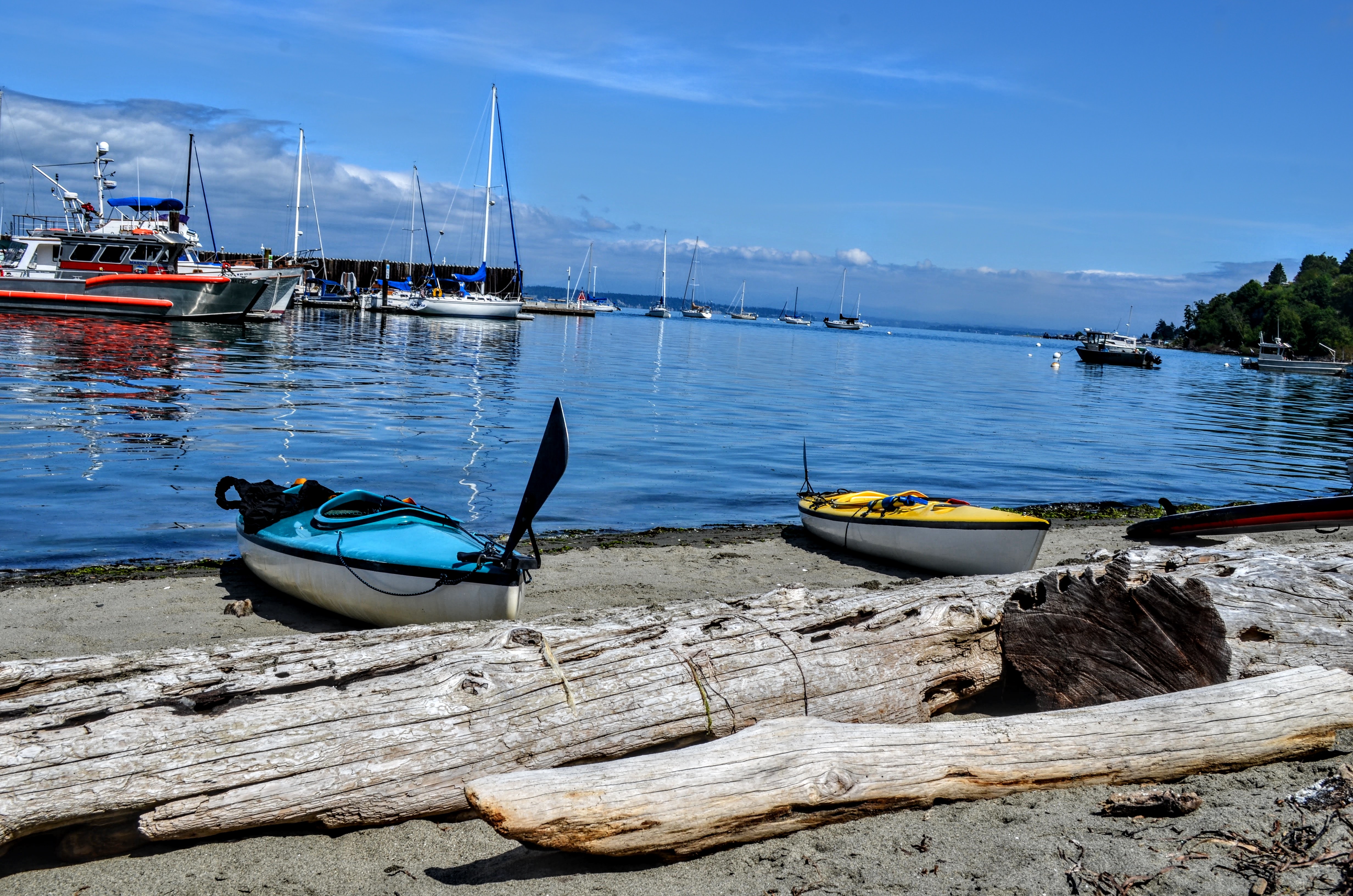 Wine and dine at Prima Bistro, a Northwest bistro inspired by French classics. They serve up mouth-watering dishes, Clams and Chorizo or mushroom and house pancetta risotto. If the weather is nice, request to sit on the deck, where you can feast your eyes on stunning ocean views.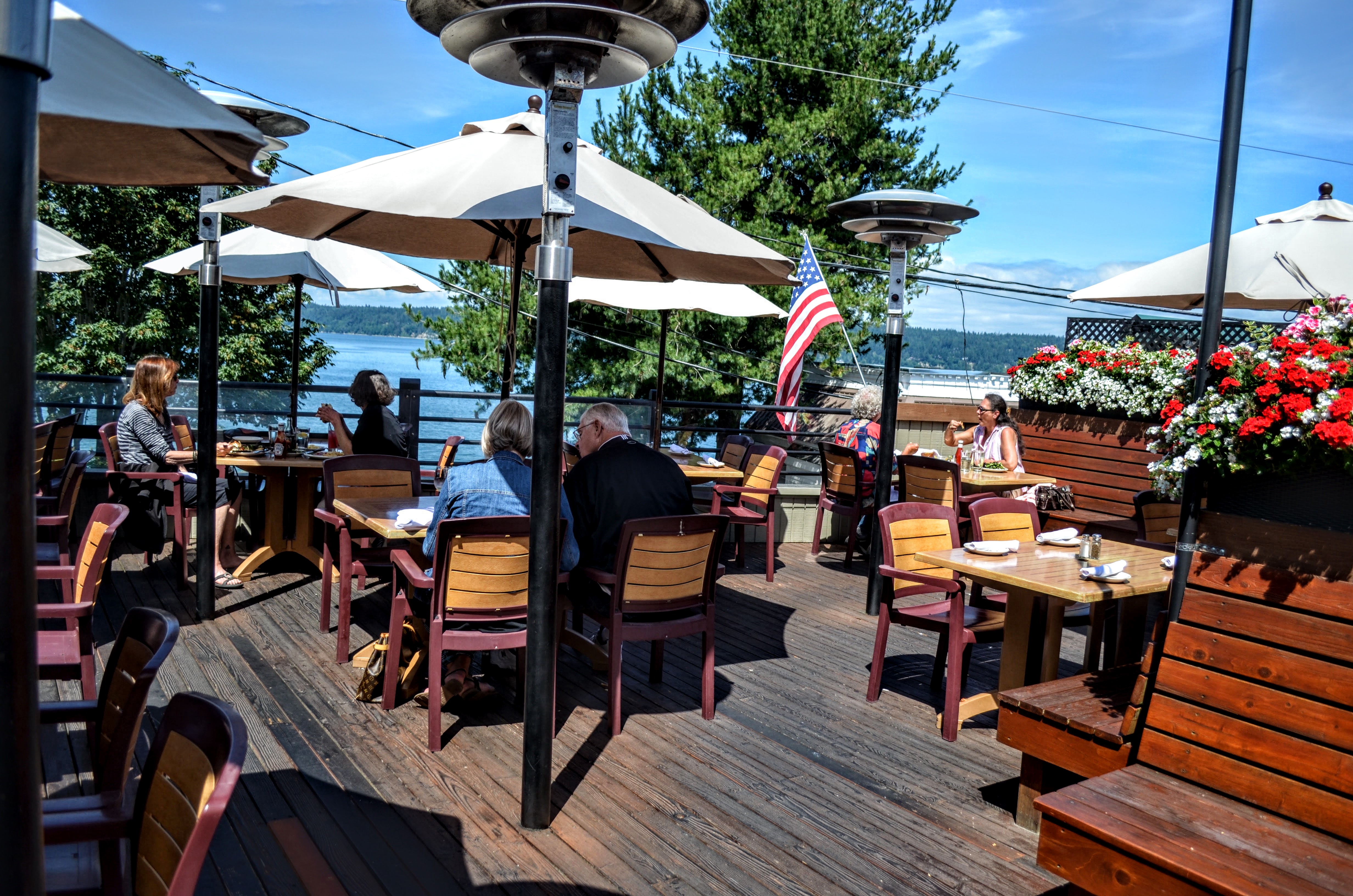 Save room for ice cream! Just up the street from Prima Bistro, Sprinklz offers a selection of creamy, yummy ice cream flavors. If you have a furry canine friend who also wants a treat, then order a "pup cone."
On the first Saturday of every month, between 5 and 7 p.m., various Langley art galleries participate in an Art Walk. Nibble on refreshments and listen to live music while you gaze at local art. Museo (pictured below) will feature the works of Jan Hoy and Kandis Susol.
SUNDAY
July 3, 2016
Brunch is always a good idea… especially when you eat at the Braeburn. Try their decadent stuffed french toast or fluffy pancakes. Top off your meal with a mimosa or bellini.
With little traffic, Langley is the perfect place to fulfill that bucket list wish of riding a motorcycle. Rent a Moped from Whidbey Island Moped and go for a cruise around town!
After, blow your own glass art at Callahan's Firehouse. If you are really in the Independence Day spirit, use red, white, and blue glass.
Eat Mediterranean-inspired cuisine at Cafe Langley. Their hummus and baba ghanoush plate is full of flavor. A gyro or falafel sandwich are also delectable choices.
Cool off with a refreshing bubble tea, snow cone, or gelato at Sweet Mona's Chocolates. This chocolate store is a one-stop shop for all things sweet. You can find Sweet Mona's Chocolate by following the delicious, chocolatey scents.
Head over to the Third of July celebration in Freeland! This has been an island tradition for years! There is food, live performances, and of course… FIREWORKS!
MONDAY
July 4, 2016
It wouldn't be a Whidbey Island 4th of July without the Maxwelton Day Parade. Watch as families, floats, and performers dressed in red, white, and blue march down the street. Join the island community in celebrating this 101-year-old tradition!
Then, take a stroll on the beach or have a barbecue with family! Happy 4th of July!
---